← Back to All Collection Groups
About Celebrating MCC: Staff & Faculty Scholarly & Creative Works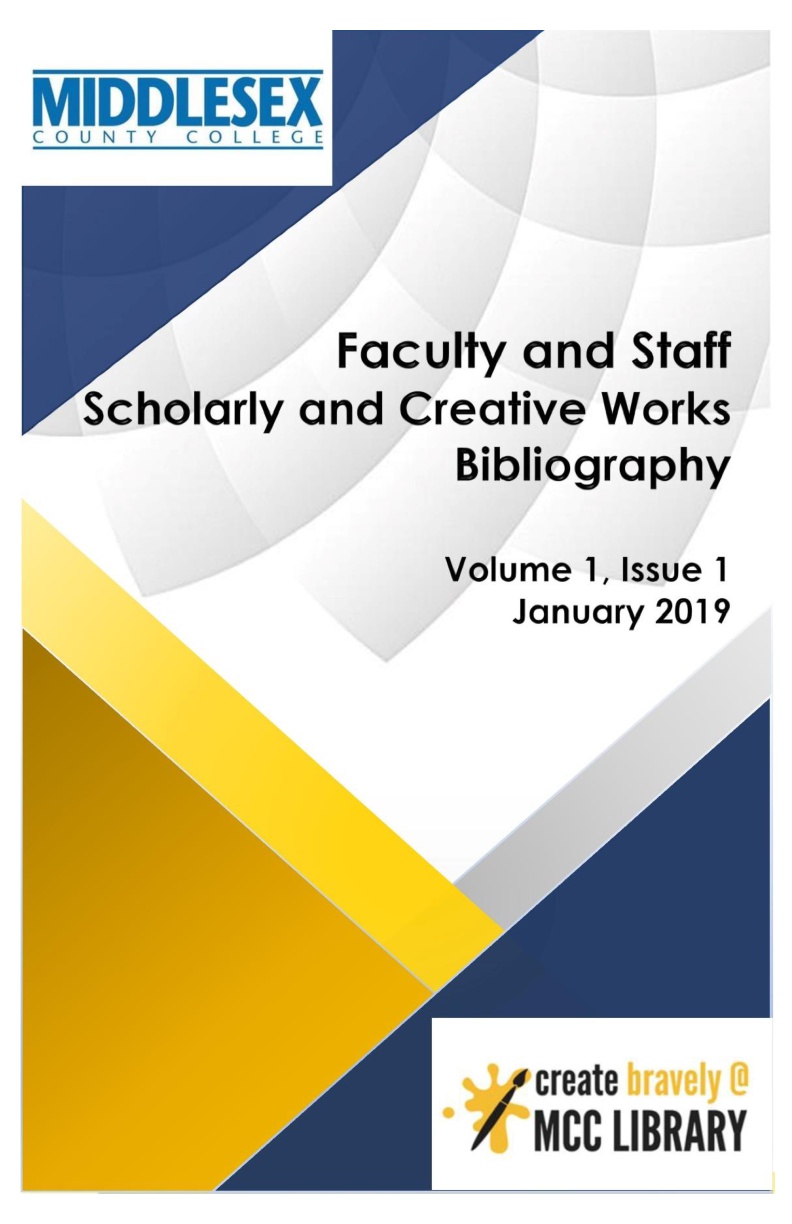 The 'Celebrating MCC: Staff and Faculty Scholarly and Creative Works' Collection was created to showcase the significant quality output by our faculty and staff here at Middlesex County College. Included is the annual MCC Works bibliography encompassing scholarly research, academic analyses, edited works, textbooks, poetry, fiction, and artwork. The collection also houses digital versions of the MCC Writes posters, highlighting contributions from the bibliography. The annual faculty accomplishments CELT flyers will be added shortly.
Submitting to MCC Works Bibliography
To aid us in developing the annual bibliography, please complete the form at https://bit.ly/2NIHb4x with information about your current or past works. If you have citations or multiple works to share, you may send us your CV or a Word document in an email to Library@middlesexcc.edu. While we have a collection date of March 31, 2021 to be added to Volume 3, you are welcome to submit information at any time.
Writing Circle
For faculty and staff who are interested in or already in the process of creating works, whether research or creative, and who are looking for guidance and support, the Library and the Writing Center host a weekly Writing Circle. Please contact MOchoa@middlesexcc.edu for more information.